INNANGELO is a new scarf and luxury accessory label created by the model and creative Inna Zobova and an artist Bruno Aveillan.
INNANGELO is a fusion of avant-garde design and traditional craftsmanship. Its debut collection — a limited edition of fourteen scarves, two sarongs and four plissés — has been conceived and designed by Inna Zobova in Paris, then produced and hand-finished in the workshops of the prestigious House of Ratti, on the banks of Lake Como in Italy.
The new luxury brand, which intuitively combines art and fashion, was launched at Colette during FIAC week from 17th to 22th October , when the INNANGELO #1 collection was unveiled on the first floor. At the same time, a window display showcasing the brand on 213 rue Saint-Honoré changed daily. It featured limited edition INNANGELO pieces and installations by leading contemporary artists, exclusively exhibiting the fruit of their collaboration with INNANGELO.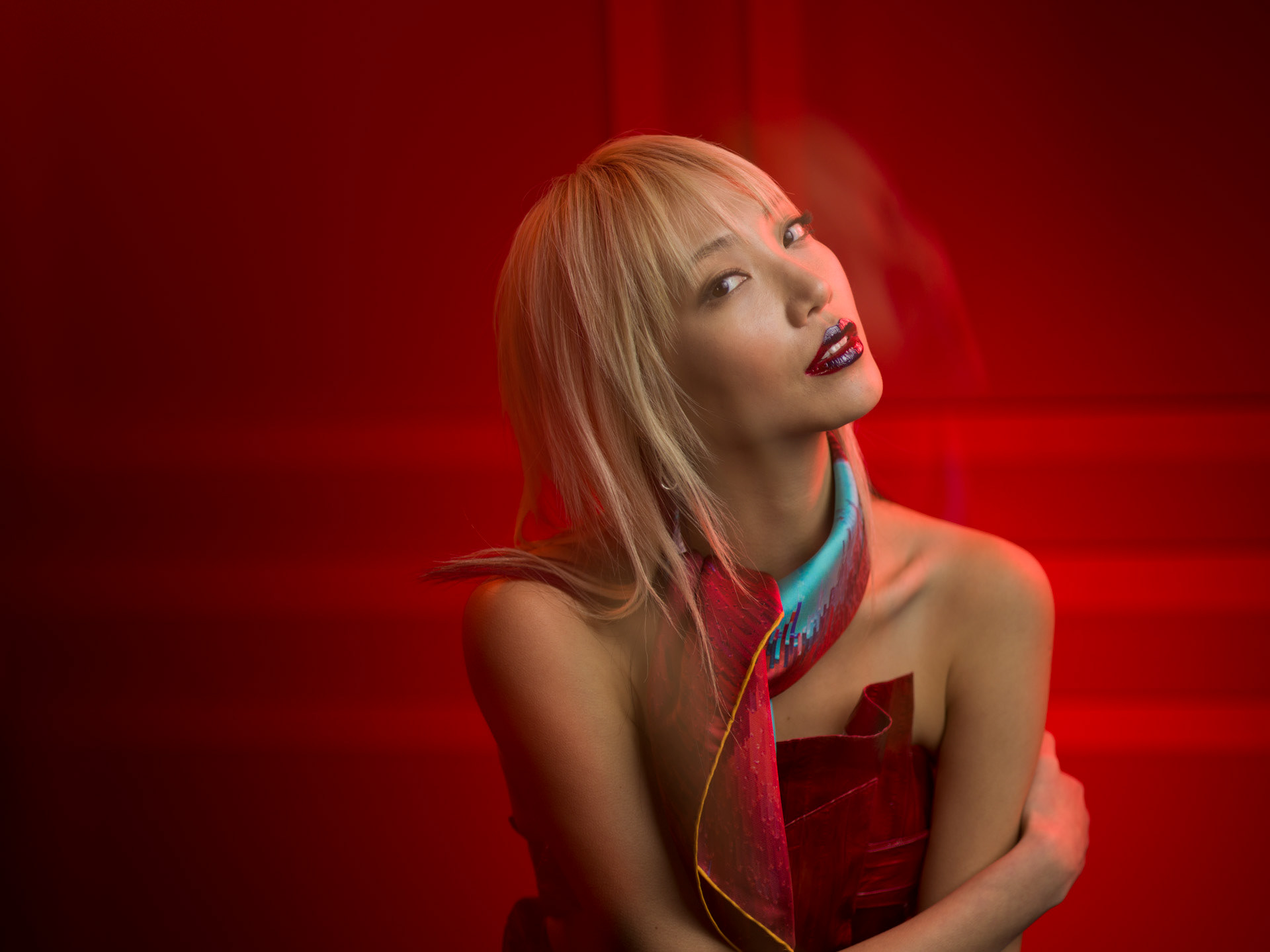 INNANGELO defines itself as a "silk gallery", regularly inviting prestigious artists to unleash their creativity on rare materials of the highest quality.
On 18 October, Richard Texier ("Pantheo Vortex" and "Angel Bear", one of the few contemporary artists to have an entire issue of the magazine Art Press dedicated to him), has revealed a series of three scarves in a limited edition of 100 pieces, entitled "ECLIPTICA", "UMBRA TERRA" and "THEORIA SACRA".
On 20 October, it was the turn of Mircea Cantor (2011 winner of the Marcel Duchamp Prize, whose work is in the collections of major museums including New York's MoMA,  the Walker Art Center in Minneapolis and Centre Beaubourg in Paris) to present an installation illustrating the genesis of his INNANGELO silk design entitled "YOU FIRE ROPE ME".
Led by Heart Fund ambassadors Inna Zobova and Bruno Aveillan, INNANGELO is committed to raising funds for children with heart disease.