FROM ITS INCEPTION, INNANGELO ESTABLISHED AN ONGOING AND INTUITIVE RELATIONSHIP WITH GREAT CONTEMPORARY ARTISTS AND DESIGNERS WHO ARE INVITED TO CREATE EXCLUSIVE COLLECTION PIECES FOR THE BRAND.
INNANGELO TAKES A NEW APPROACH TO THE SCARF BASED ON THE PURSUIT OF NEW VISUAL DESIGNS AND A RESOLUTELY DARING CHOICE OF TEXTILES. A SILK SCARF IS THE FRUIT OF A LONG AND DELICATE PROCESS OF SPINNING, DYING AND WEAVING – CRAFTS WHICH THE BEAUTIFUL LOMBARD CITY OF COMO BECAME THE BEST AT IN THE 16TH CENTURY WITH THE OPENING OF THE FIRST SPINNING MILLS.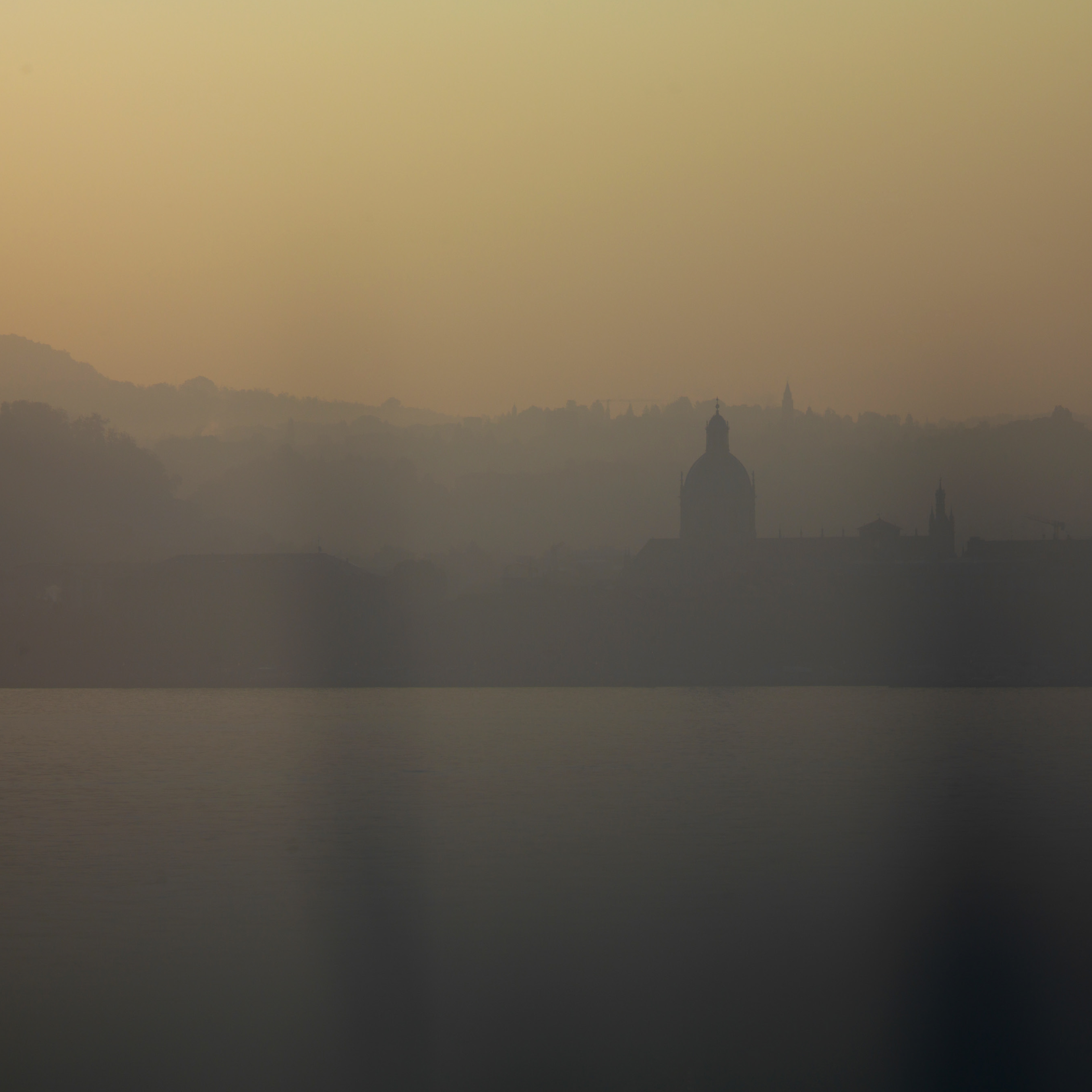 IN ADDITION TO THE COCOONS PROVIDED BY SILK FARMING, SPINNING MILLS RELY ON WATER TO UNTANGLE AND WHITEN RAW SILK STRANDS. DOTTED AROUND BEAUTIFUL LAKE COMO, THE FIRST MILLS DIRECTLY DREW  FROM THE LAKE'S PURE, FRESH WATER. THE SOFTNESS AND SHEEN OF COMO SILK WAS ATTRIBUTED TO THE LAKE'S WATER.
SILK IS NO LONGER PROCESSED WITH THAT WATER, BUT ANCESTRAL KNOW-HOW AND NEW, ENVIRONMENTALLY-FRIENDLY TECHNIQUES ENSURE ITS UNPARALLED BRILLIANCE AND SOFTNESS AND A ONE-OF-A-KIND DEGREE OF QUALITY.
INNANGELO SCARVES ARE MADE HERE.
SEEING, TOUCHING AN INNANGELO SCARF IS A SINGULAR AND MULTI-SENSORY EXPERIENCE.
IT IGNITES A PASSIONATE STORY.